2018 Spring Vineyard Report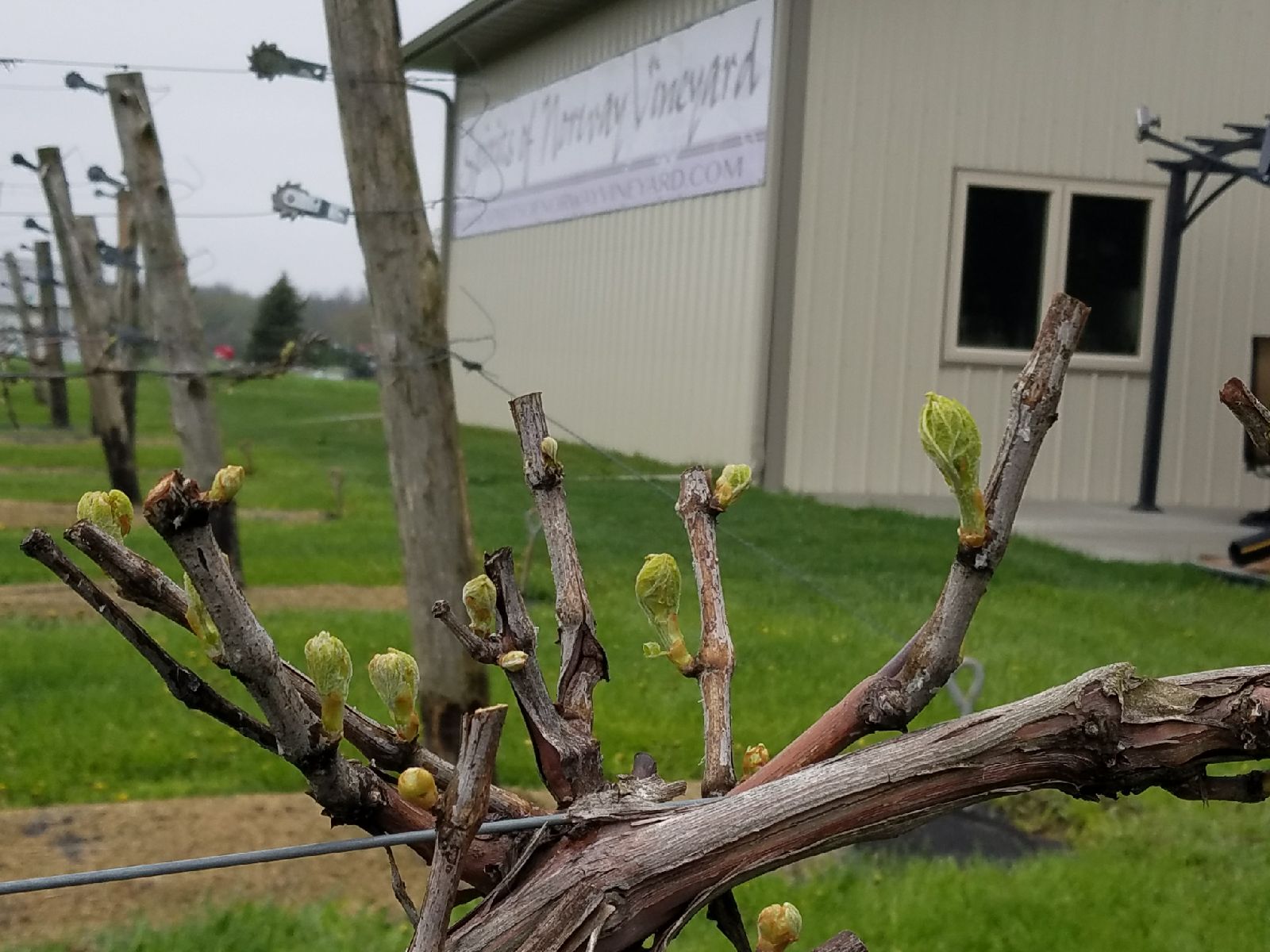 According to all my estimations, the growth of the vineyard is three to four weeks behind normal growing season. The potential problem to be concerned with is our hybrid wine grapes may not have the correct time to fully mature and ripen by harvest time. We just had bud-break this second week in May. last year our bud-break was in mid-April. The 30 degree average temperatures in April kept the vines in the dormant stages which gave Miss Sandy more time for pruning.
The most important detail for a healthy vineyard is the spray program. Our spray schedule is also four weeks behind the same time last year. Our current weather is mucho rain which is holding us up from spraying. Grape vines are prone to fungus so once things dry up we will be_ spraying a fungicide and fertilizers to promote healthy vineyard growth.
Recently, one of our loyal facebook followers asked this question: What is a hybrid grape vine? In viticulture a hybrid vine is the cross-breeding of two different varietals. The goal of hybrid vines is aimed at making the offspring of the two varietals a better vine in terms of cold hardiness, resistance to disease, yield, and a producer of high quality wine. Our hybrid Marquette vines are the grandson of Pinot Noir. We are proud to announce that our Marquette Wine had just earned a Double Gold medal in the Finger Lakes International Wine Competition.
Happy growing season to all.